I have gathered a wonderful list of psychics and psychic related links for you!

Enjoy browsing our links!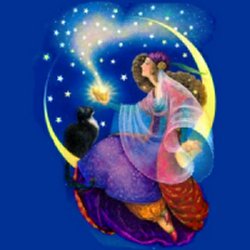 Remember to bookmark this site and return often!!

Nationally Recognized Psychics
John Edward Psychic Medium You know us as the Internet's original search engine.
Sonia Choquette One of the most visited hubs on the Internet reaching one out of every two web users.
THe Unknown Psychic With over half a million sites divided into more than 25,000 categories, Yahoo! is both browseable and searchable.
InfoSeek GO Network is a new brand that brings together the very best of the Internet in one, easy to use place.

Favorite Sites
Pandora Psychic Readings Looking for a great reading? Pandora is sure to amaze you with her accuracy. Free 3 minute reading when you sign up!
The Unknown Psychic You will just have to click to find out who the UnknownPsychic is!
Read Greyer Psychic Mr.Greyer has been a professional psychic for the past 25 years!
Want to learn how to be a WITCH?? Learn more about the Corellian Wiccan Path - fascinating stuff!
Nikki Layne Psychic

Great reader, great site!


Cherry Sage Numerologist Be sure to place a description of your link for your viewers here!
Spiritual Lightworkers - fantastic group of psychics!



Please sign our guest book!